Most triathletes will tell you that in addition to requiring an extremely protective bike box they also want something that requires minimal dismantling. In a perfect world, if you could leave the handlebar and seat settings well alone, that would be great right?
Well, up until now that's been pretty much impossible, but not any longer!
Introducing the 'Game Changer' – The Triathlon Aero Easyfit From Bike Box Alan

If the TT handlebar or Road handlebar assembly on your bike cannot be dismantled, or quite simply you want to minimize component removal then the Trialthon Aero Easy Fit is the bike box for you.
As previously stated, not only can handlebar and seat settings remain, but even hydration systems can also generally remain in situ. The additional benefit is that packing your bike box can be achieved in as little as 5 minutes.
As it's the largest bike box on the market it should come as no surprise that all triathlon and road bikes fit. And don't worry about shoes, wet suits, kit etc. as there's plenty of room left over for those too.
If you own a Triathlon Bike or one of the latest generation of Aero road bikes with or without hydraulic disc brakes, generally all you will need to remove are the wheels and pedals! *
The Triathlon Aero Easyfit is also designed for regular road bikes, the larger ENDURO Mountain Bikes, Gravel, and Cyclocross bikes and  some types of Touring bikes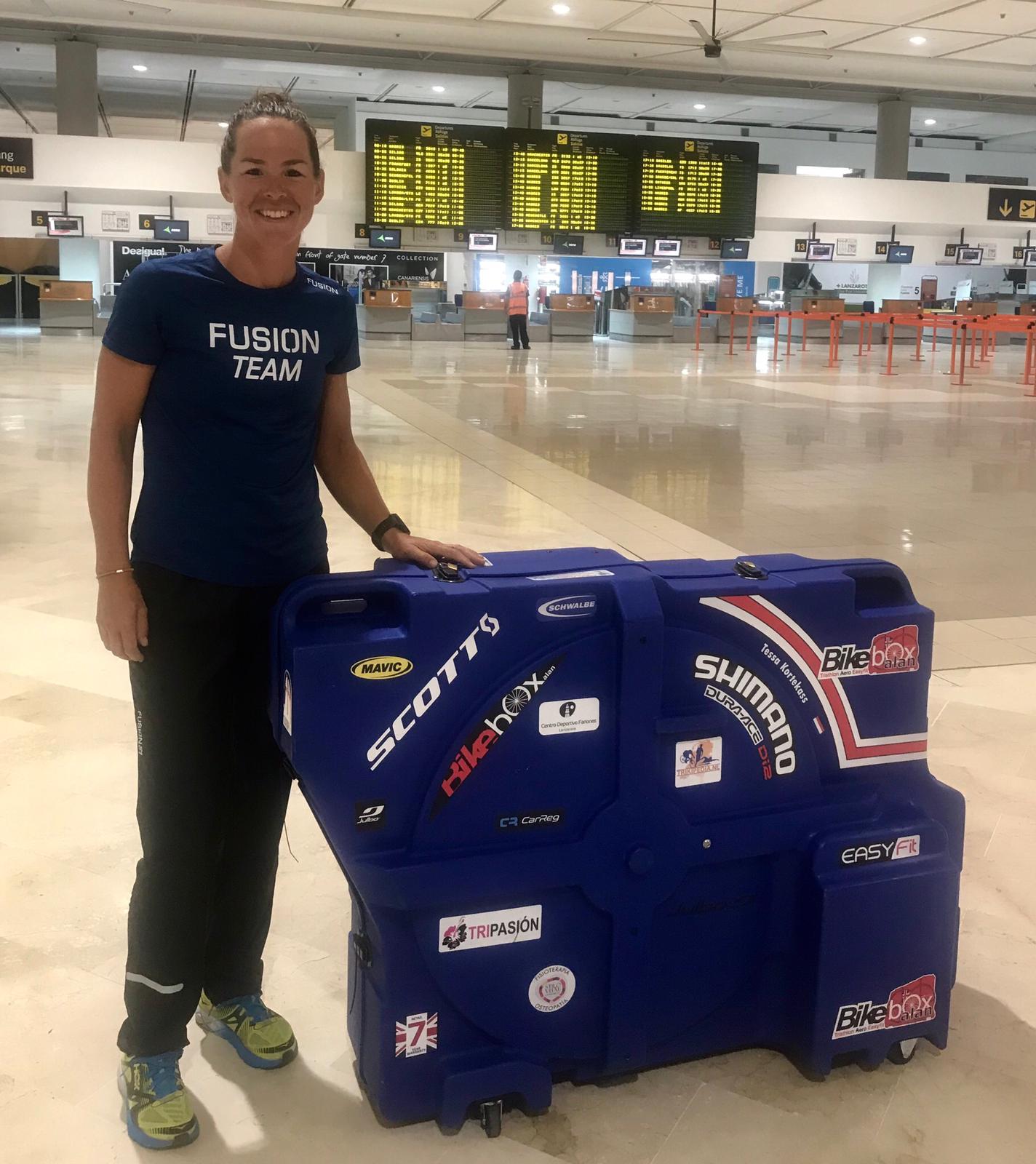 That's not all, the Triathlon Aero Easyfit takes 3 wheels!
Yes, you heard correctly, there's room for 3 lightweight road wheels so if you are a Triathlete who wants the option to race with either a solid rear disc wheel or a normal rear wheel, you can. A separate solid disc wheel anti crush pole can be provided on request.
Important
*To pack a 3rd wheel, you will need to order an additional layer of foam from the accessories page on our website. 
Conclusion
The Triathlon Aero Easyfit is the perfect tri-bike-friendly solution. For more details including specifications and pricing please see here.