The beauty of a Bike Box Alan is its appeal to a wide range of athletes and cyclists from beginners through to professionals at the top of their game.
With that in mind we at Bike Box Alan occasionally like to showcase some of the athletes who are not only 'Proud Bike Box Alan Owners', but that we're also proud to have them as our customers.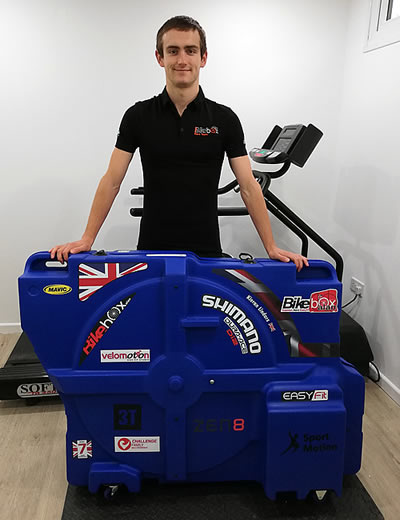 Kieran is a professional GB triathlete who came 5th in the ETU Long Course Triathlon Championships and is seen here with his Triathlon Aero Easyfit bike box.
The Traithlon Aero Easyfit is the only bike box available anywhere that allows you to leave your handle bars and seat in situ.
Not only that but hydration systems can also generally stay in place, and packing can be achieved in as little as 5 minutes.
If you have a triathlon bike or the latest generation of aero road bikes with or without hydraulic disc brakes, generally all that you will need to remove are the wheels and pedals.
For more details on the Triathlon Aero Easyfit please click here.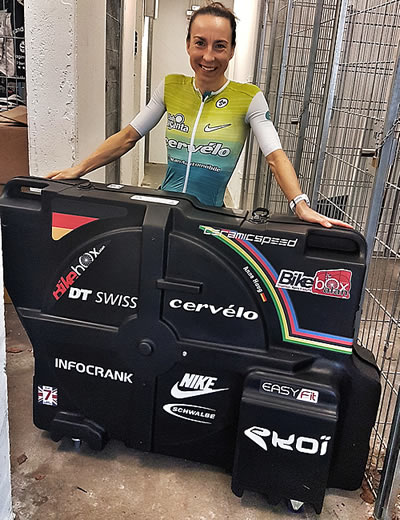 Anne Haug is a German professional triathlete, National Duathlon Champion (2008 & 2009) and vice Triathlon Champion of the year 2009.
In 2019 she claimed her first Ironman World Championship title, finishing in a time of 8:40:10, making her the third-fastest female in World Championship history.
Anne says of her Trathlon Aero Easyfit:
"Getting the bike packed, is so easy and convenient now"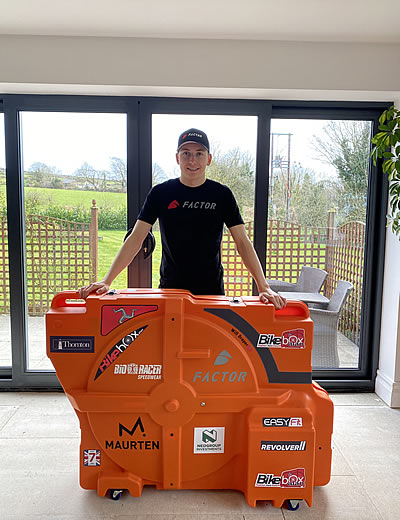 Will Draper is a young up-and-coming British professional triathlete. At the time of writing he is living and training on the Isle of Man.
In 2019, Will broke the individual course record at the Isle of Man's 'Granite Mann' to win his third straight title.
He is pictured here with his Triathlon Aero Easyfit from Bike Box Alan in striking orange.